WMS Deutschlandatlas Baulandpreise
Darstellungsdienst für den Datensatz aus
https://www.deutschlandatlas.bund.de
: Baulandpreise für Eigenheime im Jahr 2020 in Euro je m². Der dargestellte Baulandpreis gibt die Kosten für einen Quadratmeter Grund und Boden für die Bebauung mit Eigenheimen, das heißt Ein- oder Zweifamilienhäuser, wieder. Der Baulandpreis schwankt regional deutlich. Am höchsten ist er in den Ballungszentren und im äußersten Süden Deutschlands. Die niedrigsten Preise gelten im ländlichen Osten Deutschlands. In den Jahren 2015 bis 2020 stiegen die Baulandpreise um jährlich etwa 8 Prozent.
Simple
Identification info
Date (

Creation

)

2021-12-31T00:00:00.000+01:00
GEMET - Concepts, version 3.1 (

Theme

)

cost
single family dwelling
building area
building land
construction policy
built structure
building industry
built-up area
building site preparation
Keywords

Baulandpreis
Bebauung
Eigenheim
Zweifamilienaus
Service Classification, version 1.0 (

Theme

)
Access constraints

otherRestrictions

Other restrictions
Use constraints

otherRestrictions

Other restrictions
Other constraints

Die Daten sind urheberrechtlich geschützt. Der Datensatz wird entgeltfrei mit der Datenlizenz Deutschland Namensnennung 2.0 (https://www.govdata.de/dl-de/by-2-0) zur Verfügung gestellt. Die Verwendung des Datensatzes für die Pflege und Erweiterung der Daten des OpenStreetMap Projektes wird unter Einhaltung der im Ergänzungstext beschriebenen Angaben zur Namensnennung ausdrücklich erlaubt (https://sg.geodatenzentrum.de/web_public/gdz/lizenz/deu/Datenlizenz_Deutschland_Erg%C3%A4nzungstext_Namensnennung.pdf). Der Quellenvermerk ist zu beachten.
Other constraints

Quellenvermerk: https://www.deutschlandatlas.bund.de Datenbasis: BBSR-Wohnungsmarktbeobachtung; AK OGA: Immobilienmarktbericht Deutschland 2021. Geometrische Grundlage: VG250 (Kreise), 31.12.2020 © GeoBasis-DE/BKG.
Service Type

view
Service Version

OGC:WMS 1.3.0
Extent type code

true
Geographic identifier

Bundesrepublik Deutschland
Coupled Resource
Operation Name

GetCapabilities
Coupling Type

Tight
Contains Operations
Operation Name

GetCapabilities
Distributed Computing Platforms

Web services
Operates On
Reference system identifier

CRS 84: CRS 84 / mathematisch
Distribution format
OnLine resource
OnLine resource
gmd:MD_Metadata
File identifier

13EAE564-D10C-4DA8-B656-A1CC9B9EB489  

XML
Metadata language

German
Character set

UTF8
Hierarchy level

service

Service
Hierarchy level name

service
Date stamp

2023-01-26
Metadata standard name

ISO19119
Metadata standard version

2005/PDAM 1
Overviews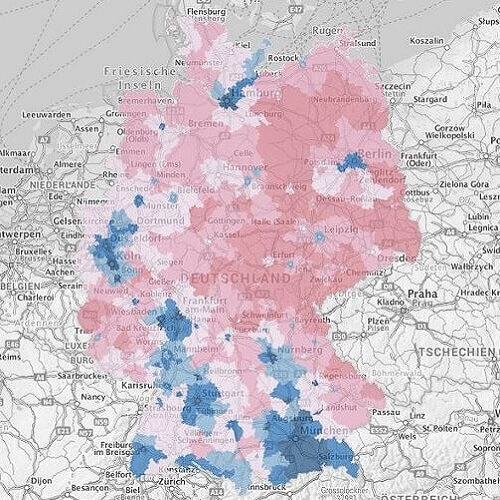 Provided by

13EAE564-D10C-4DA8-B656-A1CC9B9EB489
  Access to the portal
Read here the full details and access to the data.
Associated resources
Not available