Topographische Karte 1 : 50 000 - Ausgabe Volkswirtschaft (1974-1982) 0811-3 Frankfurt (Oder)
Die als Ausgabe Volkswirtschaft (AV) bezeichneten Topographischen Kartenwerke hatten vorrangig die Zweckbestimmung als Kartengrundlage für die Bereiche Verwaltung, Wissenschaft und Kultur, Ordnung und Sicherheit, Industrie und Landwirtschaft, Verkehr, Planung und Umweltschutz der ehemaligen DDR zu dienen. Sie trugen den Geheimhaltungsgrad -Vertrauliche Dienstsache- bzw. -Nur für den Dienstgebrauch-. Inhaltsebenen der TK50AV sind: Grundriß/Gitternetz-Schwarz, Gewässer-Blau, Relief/Straßenfüllung/Bebauungsflächen-Rotbraun, Waldflächen-Grün.
Overviews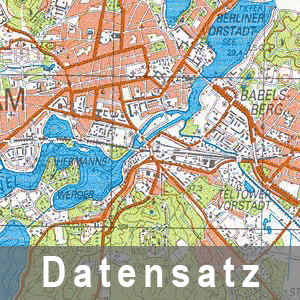 Provided by
1c8ff3d3-ff32-446b-bf9e-db4f2c5ed529
  Access to the portal
Read here the full details and access to the data.
Associated resources
Not available