Processed seismic data of Cruise BGR80 1980
During the cruise with S.V. EXPLORA within the Ross Sea on the second marine-geophysical expedition of the Federal Institute for Geosciences and Natural Resources (BGR) to Antarctica, in total 6,745 km of magnetic, gravity and digital reflection seismic lines and additionally 1,400 km gravity lines were acquired in the period from January 10th to March 2nd 1980. On 43 stations sonobuoy refraction measurements have been carried out. The main results are:
(1) In the eastern part of the Ross Sea Shelf two striking discontinuities have been identified in the reflection seismics representing gaps in the sediments at the turn-over of the Upper Miocene to the Pliocene (ca. 7 mio years B.P.) and between the Middle and Upper Miocene (ca. 11.5 mio. years B.P.) according to results of DSDP boreholes.
(2) In the southern part of the Ross Sea Shelf the basement is uncovered at depths over 700m due to a thrust of the shelf ice recently.
(3) A structural unit extends alongside the meridian of 180° separating the Ross Sea into two different geologic regions. This unit is characterised by two basement highs with seismic velocities exceeding 5 km/sec.
(4) In relation with the GANOVEX expedition two profiles have been measured off northern Victoria Land which indicate two large faults with a faulting amount of 2 km. Another area is characterised by intrusive and volcanic bodies.
Simple
Alternate title

BGR80 1980
Date (

Creation

)

1980-03-02
Identifier

68d180de-f9c6-242f-e8d8-716bba000a36
Status

completed

Completed
GEMET - INSPIRE themes, version 1.0 (

Theme

)
GEMET - Concepts, version 2.4 (

Theme

)

geophysics
Geophysik
raw material
Rohstoff
Keywords (

Theme

)

Marine geology
Meeresgeologie
Seismics
Seismik
Two-dimensional seismic reflection
zweidimensionale Reflektionsseismik
Keywords (

Place

)
Access constraints

Other restrictions
Use constraints

Other restrictions
Other constraints

Allgemeine Geschäftsbedingungen, siehe http://www.bgr.bund.de/AGB - General terms and conditions, see http://www.bgr.bund.de/AGB_en. Die bereitgestellten Informationen sind bei Weiterverwendung wie folgt zu zitieren: Datenquelle: BGR80 1980, (c) BGR, Hannover, 2019
Spatial representation type

Vector
Metadata language

English
Character set

UTF8
Topic category

Geoscientific information
Hierarchy level

Dataset
Conformance result
Date (

Publication

)

2010-12-08
Explanation

siehe dazu die angegebene Durchführungsbestimmung
Statement

During the period from 10th January to 2nd March 1980 BGR acquired seismic lines in the Ross Sea. The lines BGR80-005 and BGR80-006 consist of raw data. The lines BGR80-001, BGR80-002, BGR80-003, BGR80-004, BGR80-007A, BGR80-007B, BGR80-008A, BGR80-008B, BGR80-009, BGR80-010, BGR80-011, BGR80-100, BGR80-101, BGR80-102, BGR80-103, BGR80-104, BGR80-105, BGR80-106, BGR80-107, BGR80-108, BGR80-109 and BGR80-110 are stacked data.
gmd:MD_Metadata
File identifier

30b5e4d5-661b-4837-9126-26d0c312a69f  

XML
Metadata language

English
Character set

UTF8
Parent identifier

06a73c56-06a2-40d8-b806-466222b0760d
Hierarchy level

Dataset
Hierarchy level name

Geophysik
Date stamp

2021-07-19
Metadata standard name

INSPIRE Metadata Implementing Rules: Technical Guidelines based on EN ISO 19115 and EN ISO 19119
Metadata standard version

n/a
Overviews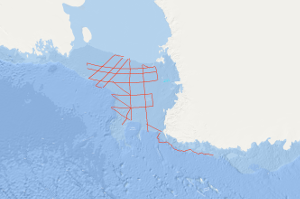 Provided by
30b5e4d5-661b-4837-9126-26d0c312a69f
  Access to the portal
Read here the full details and access to the data.
Associated resources
Not available