WMTS basemap.de Web Raster Schummerung
Der WMTS DE basemap.de Web Raster Schummerung hat als Datengrundlage das bundesweite DGM 5. Maßstab: 1:17471320, 1:8735660, 1:4367830, 1:2183915, 1:1091957, 1:545978, 1:272989, 1:136494, 1:68247, 1:34123, 1:17061, 1:8530, 1:4265, 1:2132
Identification
Identification info
Service Identification (19119)
Citation
Alternate title

Sonstige Produkte Geotopographie
Alternate title

wmts_basemapde_schummerung
Date (

Creation

)

2022-07-29T00:00:00.000+02:00
Status

On going
Maintenance information
Maintenance and update frequency

Irregular
Update scope

Service
GEMET - Concepts, version 3.1 (

Theme

)
Keywords

WMTS
ViewService
AdV-OWS-Basisprofil
AdV-WMTS-Profil 1.0.0
AdV
Bund
BKG
Bundesamt für Kartographie und Geodäsie
DE
Deutschland
basemap.de
Smart Mapping
Webbasierter Atlas für Deutschland
Webkarte Deutschland
Deutschlandatlas
Geobasisdaten
infoMapAccessService
Schummerung
Höhenschichten
DGM5
Hintergrundkarte
Service Classification, version 1.0 (

Theme

)
Keywords
Legal constraints
Access constraints

otherRestrictions

Other restrictions
Other constraints

Es gelten keine Zugriffsbeschränkungen.
Legal constraints
Use constraints

otherRestrictions

Other restrictions
Other constraints

Die Geodaten sind urheberrechtlich geschützt und werden entgeltfrei gemäß der Creative Commons Namensnennung 4.0 International Lizenz (https://creativecommons.org/licenses/by/4.0/) zur Verfügung gestellt. Geodaten, die unter der Lizenz CC BY 4.0 stehen, dürfen unter einer Namensnennung geteilt, vervielfältigt und bearbeitet werden. Die Namensnennung ist im Quellenvermerk enthalten. Der Quellenvermerk ist zu beachten.
Other constraints

Quellenvermerk: © GeoBasis-DE / BKG (Jahr des letzten Datenbezugs) CC BY 4.0
Service Type

view
Service Version

OGC:WMTS 1.0.0
Extent
Geographic description
Extent type code

true
Geographic identifier

Bundesrepublik Deutschland
Coupled Resource
Operation Name

GetCapabilities
Coupling Type

Tight
Contains Operations
Operation Name

GetCapabilities
Distributed Computing Platforms

HTTPGet
Invocation Name
Operates On
Quality
Data quality
Scope
Hierarchy level

Service
Other

3
Conformance result
Citation
Date (

Publication

)

2022-04-01
Explanation

see the referenced specification
Pass

true
Metadata
Metadata
File identifier

D5498A65-9A7D-4640-AFFF-C4B23EF9EB11  

XML
Metadata language

German
Character set

UTF8
Hierarchy level

service

Service
Hierarchy level name

service
Date stamp

2023-10-19
Metadata standard name

ISO19119
Metadata standard version

2005/PDAM 1
Overviews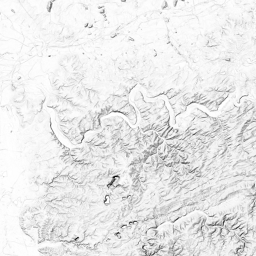 Provided by

D5498A65-9A7D-4640-AFFF-C4B23EF9EB11
  Access to the portal
Read here the full details and access to the data.
Associated resources
Not available