WFS Verwaltungsgebiete 1:5 000 000 - Stand 01.01.
Dieser Downloaddienst stellt die Verwaltungsgebiete 1:5 000 000 (VG5000) mit Stand 01.01. für das Gebiet der Bundesrepublik Deutschland bereit.
Der Datenbestand der Verwaltungsgebiete (VG) umfasst die Verwaltungseinheiten aller hierarchischen Verwaltungsebenen vom Staat bis zu den Gemeinden mit den jeweiligen Verwaltungsgrenzen, statistischen Schlüsselzahlen, den Namen der Verwaltungseinheiten sowie der spezifischen Bezeichnungen der Verwaltungsebenen.
Die Daten sind ebenenweise in Staat, Länder, Regierungsbezirke, Kreise, Verwaltungsgemeinschaften und Gemeinden gegliedert. Darüber hinaus liegen dem Datensatz amtliche Zusatzbezeichnungen, Namen der nationalen Minderheiten sowie Übersichten der Verwaltungszuordnung und Verwaltungseinheiten bei.
Der Stand 01.01. schließt die Änderungen in der Verwaltungsgliederung zum 1. Januar ein. Maßstab: 1:5000000
Identification
Identification info
Service Identification (19119)
Citation
Alternate title

Verwaltungsgrenzen
Alternate title

wfs_vg5000_0101
Date (

Revision

)

2021-01-01T00:00:00.000+01:00
Purpose

Der Datensatz dient zur Information über den jeweiligen Stand der Verwaltungsgebiete der Bundesrepublik Deutschland.
Status

On going
Maintenance information
Maintenance and update frequency

Annually
Update scope

Service
GEMET - Concepts, version 3.1 (

Theme

)

national boundary
county
municipality
administration
state
Keywords

Verwaltungseinheiten
Bundesland
Regierungsbezirk
Kreis
Verwaltungsgemeinschaft
Verwaltungseinheit
Verwaltungsgrenzen
Gebietsflächen
Gebiete
administrative Grenzen
WMS
ViewService
infoMapAccessService
BKG
Bundesamt für Kartographie und Geodäsie
Deutschland
Bund
Kreisverwaltung
VG5000
WFS Verwaltungsgebiete 1:5 000 000 - Stand 01.01.
wfs_vg5000_0101
features
vg5000_lan
vg5000_gem
Grenzlinien
vg5000_li
vg5000_krs
vg5000_rbz
vg5000_sta
vg5000_vwg
Service Classification, version 1.0 (

Theme

)
Keywords
Legal constraints
Use constraints

otherRestrictions

Other restrictions
Other constraints

Die Daten sind urheberrechtlich geschützt. Der Datensatz wird entgeltfrei mit der Datenlizenz Deutschland Namensnennung 2.0 (https://www.govdata.de/dl-de/by-2-0) zur Verfügung gestellt. Die Verwendung des Datensatzes für die Pflege und Erweiterung der Daten des OpenStreetMap Projektes wird unter Einhaltung der im Ergänzungstext beschriebenen Angaben zur Namensnennung ausdrücklich erlaubt (https://sg.geodatenzentrum.de/web_public/gdz/lizenz/deu/Datenlizenz_Deutschland_Erg%C3%A4nzungstext_Namensnennung.pdf). Der Quellenvermerk ist zu beachten.
Other constraints

Quellenvermerk: © GeoBasis-DE / BKG (Jahr)
Service Type

download
Service Version

OGC:WFS 2.0
Extent
Geographic description
Extent type code

true
Geographic identifier

Raumbezug des Datensatzes
Coupled Resource
Operation Name

GetCapabilities
Coupling Type

Tight
Contains Operations
Operation Name

GetCapabilities
Distributed Computing Platforms

HTTPGet
Invocation Name

GetCapabilities
Parameter
Name

REQUEST=GetCapabilities
Description

Name of request
Optionality

0
Repeatability

false
Name
Parameter
Name

SERVICE=WFS
Description

Service type
Optionality

0
Repeatability

false
Name
Parameter
Name

UPDATESEQUENCE=string
Description

Sequence number or string for cache control
Optionality

1
Repeatability

false
Name
Parameter
Name

VERSION=2.0.0
Description

Request version
Optionality

1
Repeatability

false
Name
Connect Point
Operates On
Distribution
Distribution
Distribution format
OnLine resource
OnLine resource
Quality
Data quality
Scope
Hierarchy level

Service
Other

3
Conformance result
Citation
Date (

Publication

)

2006-03-15
Explanation

see the referenced specification
Pass

true
Metadata
Metadata
File identifier

E81BAAC7-85BC-4D51-97F8-85DEA02B7A15  

XML
Metadata language

German
Character set

UTF8
Hierarchy level

service

Service
Hierarchy level name

service
Date stamp

2023-03-21
Metadata standard name

ISO19115/ISO19119
Metadata standard version

Erste Edition 2003-05-01/2005:PDAM 1
Overviews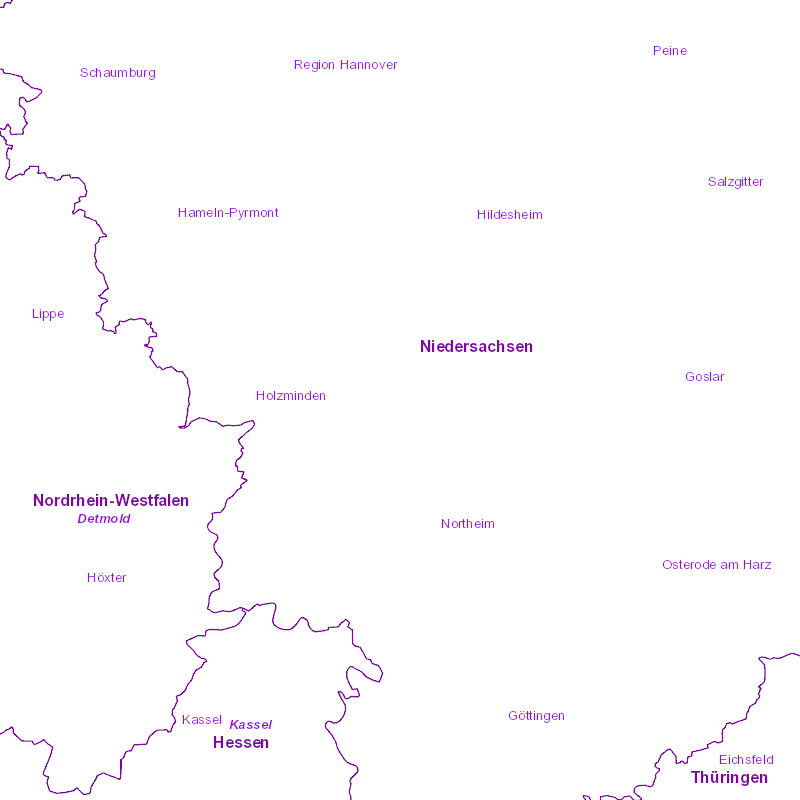 Provided by

E81BAAC7-85BC-4D51-97F8-85DEA02B7A15
  Access to the portal
Read here the full details and access to the data.
Associated resources
Not available