WMTS basemap.de Web Raster
Der WMTS DE basemap.de Web Raster hat als Daten-grundlage die basemap.de Web Vektor. Die Darstellung dieser beruht auf einer bundesweit einheitlichen Definition des Webkarten-Signaturenkataloges (basemap.de Web-SK) der AdV. Es wird die basemap.de Web-SK Version in der jeweils aktuellen Fassung verwendet.
Informationen zur Aktualität der Daten und zur jeweiligen Version können unter https://www.basemap.de/data/produkte/web_raster/meta/bm_web_raster_datenaktualitaet.html eingesehen werden. Maßstab: 1:17471320, 1:8735660, 1:4367830, 1:2183915, 1:1091957, 1:545978, 1:272989, 1:136494, 1:68247, 1:34123, 1:17061, 1:8530, 1:4265, 1:2132
Identification
Identification info
Service Identification (19119)
Citation
Alternate title

Sonstige Produkte Geotopographie
Alternate title

wmts_basemapde
Date (

Creation

)

2022-04-01T00:00:00.000+02:00
Status

On going
Maintenance information
Maintenance and update frequency

Biannually
Update scope

Service
GEMET - INSPIRE themes, version 1.0 (

Theme

)

Verwaltungseinheiten
Adressen
Bodenbedeckung
Bodennutzung
Gewässernetz
Gebäude
GEMET - Concepts, version 3.1 (

Theme

)

water (geographic)
traffic
vegetation
human settlement
Keywords

WMTS
ViewService
AdV-OWS-Basisprofil
AdV-WMTS-Profil 1.0.0
AdV
Bund
BKG
Bundesamt für Kartographie und Geodäsie
DE
Deutschland
basemap.de
Smart Mapping
Webbasierter Atlas für Deutschland
Webkarte Deutschland
Deutschlandatlas
Geobasisdaten
Basis-DLM
DLM250
DLM1000
HK
Hauskoordinaten
Geographische Bezeichnungen
Geographische Namen
Grenzen
Tatsächliche Nutzung
Bauwerke
Verkehrsnetz
Vegetationsflächen
Siedlungsflächen
infoMapAccessService
Service Classification, version 1.0 (

Theme

)
Keywords
Legal constraints
Access constraints

otherRestrictions

Other restrictions
Other constraints

Es gelten keine Zugriffsbeschränkungen.
Service Type

view
Service Version

OGC:WMTS 1.0.0
Extent
Geographic description
Extent type code

true
Geographic identifier

Bundesrepublik Deutschland
Coupled Resource
Operation Name

GetCapabilities
Coupled Resource
Operation Name

GetCapabilities
Coupling Type

Tight
Contains Operations
Operation Name

GetCapabilities
Distributed Computing Platforms

HTTPGet
Operates On
Distribution
Distribution
Distribution format
OnLine resource

basemap.de Web Raster  

Produktbeschreibung auf basemap.de
OnLine resource
OnLine resource
OnLine resource
Quality
Data quality
Scope
Hierarchy level

Service
Other

3
Conformance result
Citation
Date (

Publication

)

2022-04-01
Explanation

see the referenced specification
Pass

true
Metadata
Metadata
File identifier

FE1D2837-ABE0-46B5-9821-BB11BAF22531  

XML
Metadata language

German
Character set

UTF8
Hierarchy level

service

Service
Hierarchy level name

service
Date stamp

2023-03-21
Metadata standard name

ISO19119
Metadata standard version

2005/PDAM 1
Overviews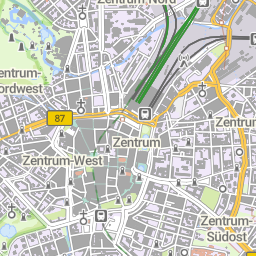 Provided by

FE1D2837-ABE0-46B5-9821-BB11BAF22531
  Access to the portal
Read here the full details and access to the data.
Associated resources
Not available